The outdoors can be an intimidating place. If you've had some burning questions about the world of outdoor recreation, but perhaps have been too nervous to ask, you've come to the right place! You might be apprehensive about camping in a tent for the first time or uncertain about the 'correct' way to do things. It can take a lot of bravery to take that first leap into a new activity. Read below about some common questions we get from students. Hopefully you'll feel like you have better insight and can confidently tackle your next venture into the outdoors!
1. How do you poop?
It's really not that bad, I promise! Think of all the less-than-desirable public bathrooms you've had to use in your life. Compared to that, going out in the wilderness is actually quite pleasant. There are different regulations about human waste depending on where you are, so it's a good idea to do some research about the area you'll be in ahead of time. Generally speaking, you'll dig a 'cathole,' do your business, and pack out any TP you use. If you're in an area that's pretty high-use with a lot of people around, or has other special rules for some reason, you might use a fun tool called a wag bag. It's where you have to pack out EVERYTHING.
For more detailed information, be sure to check out this blog post.
2. What about spiders/mosquitoes, etc.?
Yes, they're out there. Hiking in a cloud of mosquitoes hasn't likely been the highlight of any outdoor trip. However, there are ways to  prepare so you can stop worrying and start enjoying all of the amazing things about where you are. For example, there are mosquito head nets you can wear to keep those pesky guys off your face, or you can put on long sleeves and pants (and avoid rubbing DEET all over yourself). You can learn where a good place to set up camp might be to avoid an insect onslaught. There are all sorts of tips and gear to make your adventure more enjoyable.
3. What if I'm not in good shape?
If mostly what you've seen of the outdoors is from TV or magazines, you might imagine everyone has a gleaming, tanned six pack of abs. Not true. If you are willing to try, there's a place for you. And getting outside is a great place to start. Research has shown that exercising outdoors has so many positive mental and physical benefits, including improved mood, enhanced self-esteem and more.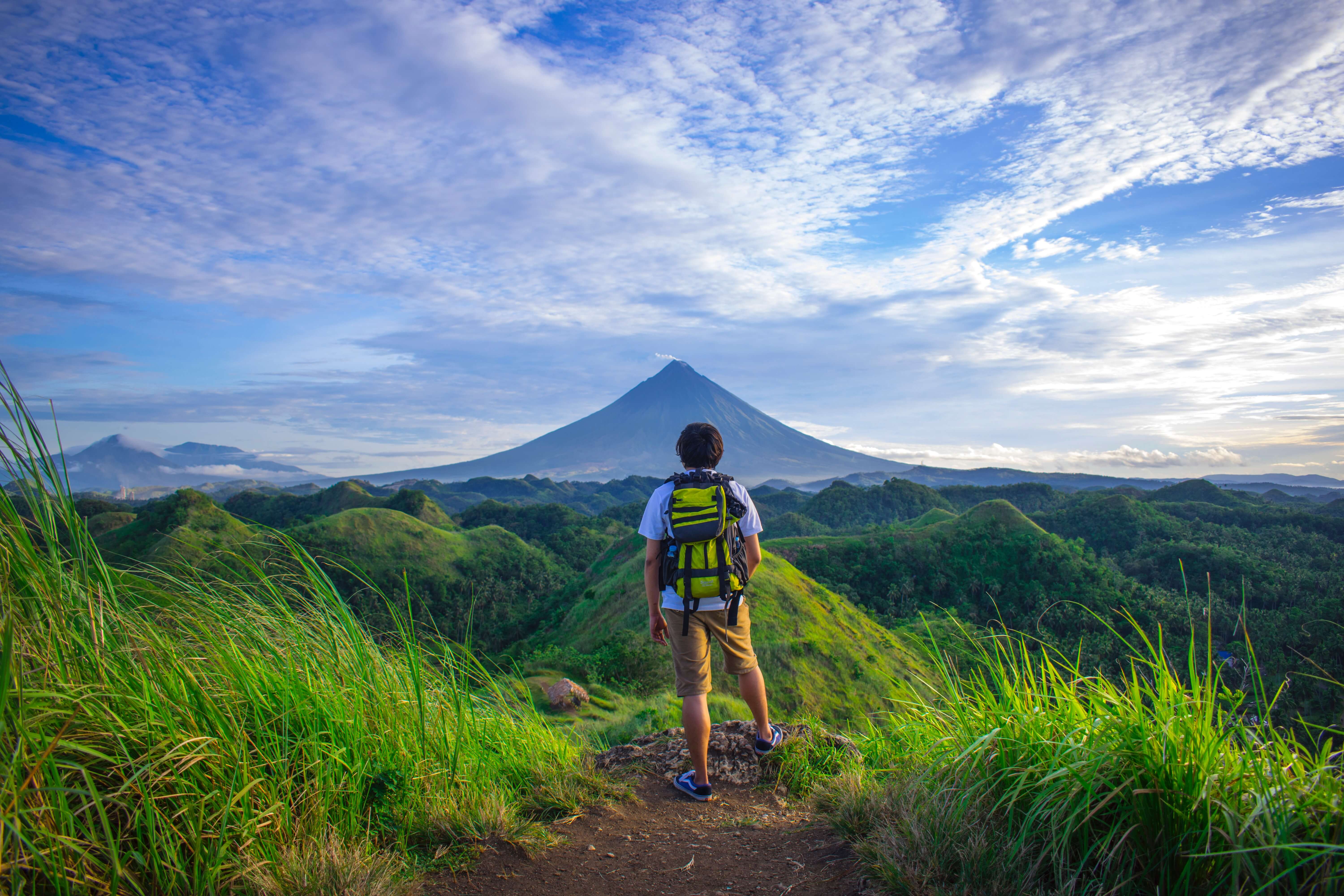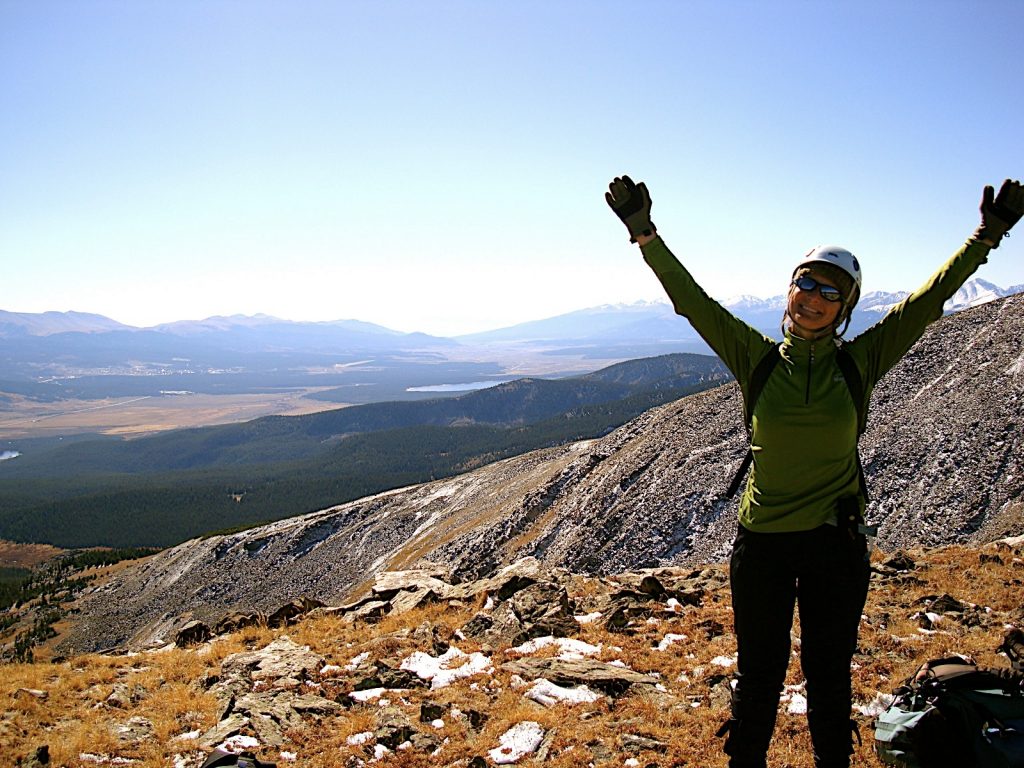 Need a few ideas? For example, there are 98,400 miles of non-motorized trails, according to the U.S. Forest Service. I guarantee there are trails out there for you—hilly trails, flat trails, short trails, long trails, wheelchair accessible trails, etc. Check out some maps here.
4. What if I get my period?
For the ladies out there—if your menstrual cycle starts while in the great outdoors, don't sweat it. That's why you packed plenty of feminine hygiene supplies (or use something like the Diva Cup that's super light and reusable!) It's a good idea to pack extra supplies going into the backcountry whether you're expecting your period or not. I have always heard that intense physical activity that your body isn't used to can cause a bit of irregularity with your cycle. Proper backcountry etiquette is to pack out used supplies, same as your TP.
5. Can I afford the gear?
Gear can be expensive—but it doesn't have to be if you get creative! It shouldn't be a barrier to the outdoors being a welcoming place for everyone. There are a few ways you can try to offset costs including: renting, borrowing or purchasing used gear. Most people I know took years to accumulate their outdoor gear, so don't feel like you need to get everything all at once. You can often find something used that will work just as well for you.
This blog talks about some used online gear shops out there (although don't forget about your local Goodwill or thrift shop): https://hiconsumption.com/2018/09/best-used-outdoor-gear-stores-online/
This blog talks about some of the cheapest, but still reaching a certain standard, backpacking gear they recommend: https://gizmodo.com/a-basic-guide-to-cheap-outdoors-gear-for-broke-adventur-1682102787
And, don't forget about borrowing. Chances are you might know someone who has the gear you need, but they aren't using it at the moment. Ask your friends, co-workers, family, or utilize online groups geared towards the outdoors.
6. Is it too late to start as an adult?
Of course not! I grew up in the flatlands of Nebraska and didn't go backpacking for the first time until I was in my 20s. You don't have to be the kid who has been on skis since they started walking to get out and enjoy the wilderness. I took my mom on her first backpacking trip in her 50s and it was amazing. You just have to be willing to learn and ask questions. One of the reasons I love working for Outward Bound is being there with people as they experience the wilderness for the first time, whether they're 12 or 42. Get inspired by some of these people!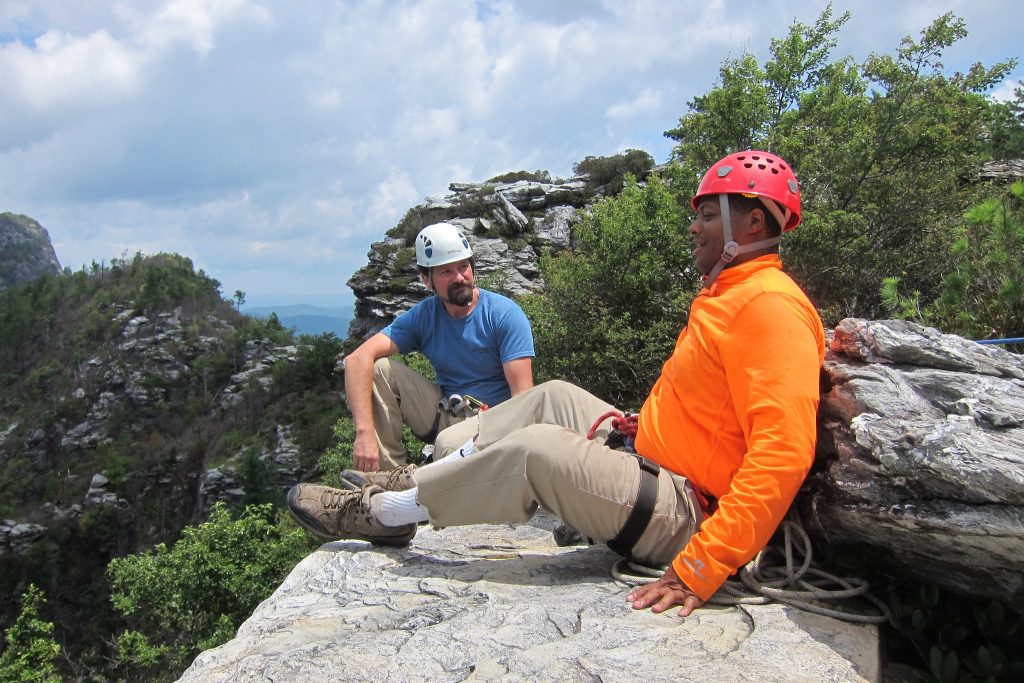 7. Will people judge me as a beginner?
Everyone has to start somewhere. Yes, there are a lot of people who are very knowledgeable out there. And there's a great deal of folks in the outdoor community who welcome newbies. They want to help you get more excited about hiking/biking/paddling/climbing or whatever other activity you are trying out! A lot of places have Meetups or clinics offered through the local gear shop where you can meet other people wanting to learn.
8. What if my outdoor adventures don't look as cool as everyone else's on social media?
I'm definitely guilty of portraying only my best, most photogenic moments on social media. My Instagram feed doesn't feature the moments when I'm eating chips on the couch and watching Netflix. You have to keep things in perspective and remember that social media doesn't display the full story! Plus, constantly comparing yourself to everyone else is exhausting. There will always be someone else out there doing something more epic than you, but that is okay. As long as you're digging what you're doing, that's all that matters.
And one of the best parts about getting outdoors? You get to take a break from being so plugged in, celebrate your accomplishments and be in the moment.
Do you have any questions we didn't cover? Comment below!
About the Author
Cristina Woodworth is an Outward Bound logistics coordinator and assistant Instructor at the Northwest Outward Bound School in Mazama, Washington. During the off-season, you'll most likely find her on a mountain bike, a pair of skis, or lounging around with a good book. She has a degree in journalism and enjoys writing, photography and videography as well.