What is a Gap Year?
A 'Gap Year' is intentional time away from the classroom or workplace—far from a wild or leisurely vacation—that facilitates personal growth through challenge and purpose. It is a time to pursue life experience and investigate interests. Many students, post-high school and pre-college, who want a break from traditional education, take a Gap Year to explore what they want to do in life before they pick a college major. It is also common for college students to take a Gap Year to gain more clarity, have new experiences and 'reset' their goals and motivations in life. Did you know that Gap Years have been shown to increase college graduation rates, improve GPAs, increase participation in campus activities and overall increase career satisfaction?
Gap Years aren't just for high school or college students. Young adults pursuing work or other interests outside of school use a Gap Year to explore the world, experience cultures abroad and understand what they want to do in life. Many of us that graduate from high school, and some into college, go through 12+ years of structured education and find it increasingly more difficult to have formative life-experiences in different environments. In a society that puts pressure on teens to choose a career path at eighteen, it's no wonder young adults find such value in a Gap Year.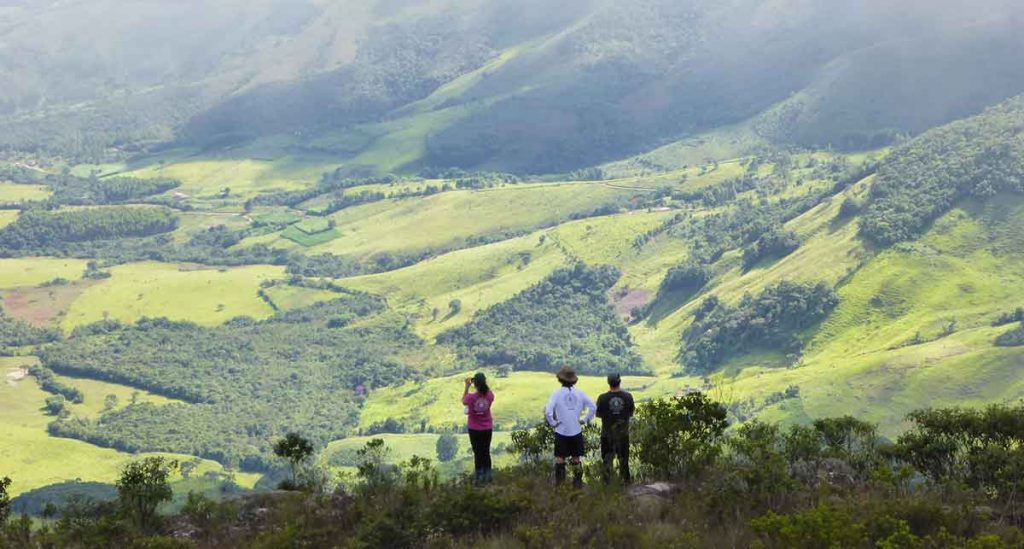 Why should I consider starting my Gap Year with Outward Bound?
When planning your Gap Year, it helps if you think about your goals for your time away and how you want to achieve them. For example, Outward Bound offers Semester programs that focus on self-discovery through expeditions 45+ days in length, where students learn new skills, travel with their crews, problem-solve and experience extraordinary places across the world, from the Minnesota Boundary Waters to Ecuador.
Why is it called a Semester? In a classroom, a semester is about 75 class days. At five days per week, that is about 15 weeks per semester. An Outward Bound Semester course is 45 to 85-days in length. Why? On an Outward Bound course students are learning seven days a week, for about 15+ hours per day, fully immersed in an outdoor educational experience.
You can start your Gap Year with a Semester expedition. They often start in one location of the world and end in another, and many students take time to travel after their program. A Semester at the beginning of a Gap Year sets students up for success as they learn life skills and build resilience, and often find more clarity in the goals they want to pursue for the rest of their Gap Year.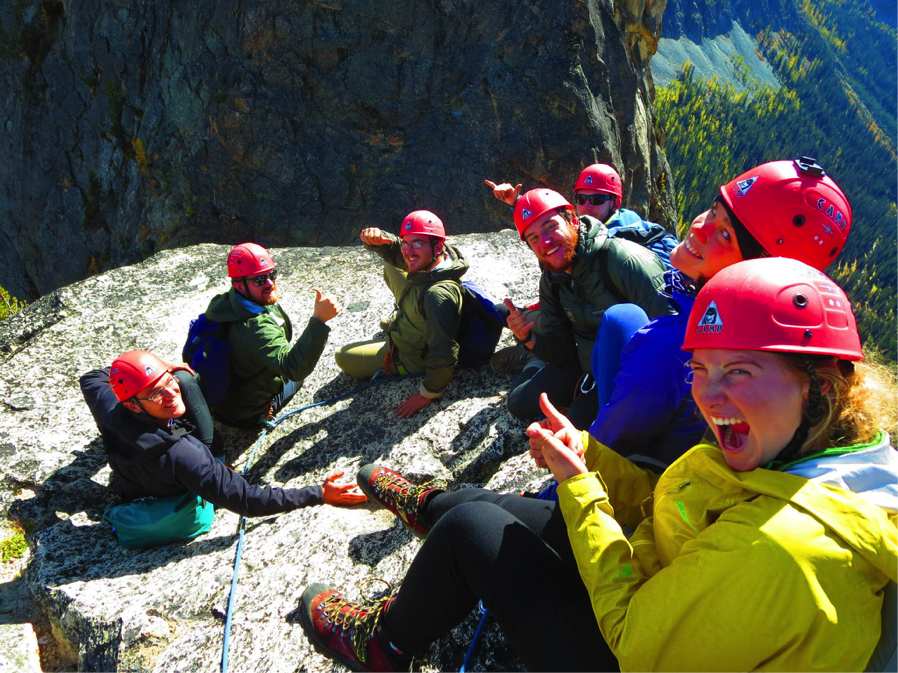 Should I go abroad or stay in the United States?
When browsing for Gap Year experiences, chances are you are drawn to beautiful photos of exotic international locations. And who can blame you. But before you book your plane ticket, did you also know that you can explore the U.S. during your Gap Year? Outward Bound domestic Semester expeditions bring students to destinations in the U.S. for an intimate experience in off-the-radar places.
If you think you've seen Utah, try spending 50 days walking its washes, boating its rivers, climbing its mountains and drinking out of its streams.
If you're still hoping for a jet-setting experience, international Semester expeditions can take you there. Students develop a sense of place and relationship with the land and people that cannot be achieved by an experience in a resort or on a beach. Students get the chance to live and learn in cultures across the world and witness breathtaking landscapes in places such as Patagonia or India.
How do I sell my family and friends on the idea?
The benefits are endless. Here are just a few things you'll focus on during an Outward Bound Semester:
Build self-confidence from being immersed in leadership positions (did I mention this is great for your resume?)

Learn from people across the world and gain an appreciation and perspective for how they live and what they value

Explore the natural world through breathtaking landscapes, whether in the U.S. or abroad

Discover a passion and energy for service and community as you participate in volunteer projects and learn the direct impact of your actions on the world around you

Expand technical skill sets like how to pack a backpack and survive with all of the things in your pack; navigate a trail via map and compass without the aid of technology; rock climb; kayak; study marine biology; lead a dog sledding team—and so much more

Learn how to ask questions and show appreciation for those around you, i

mprove your ability to solve problems on an individual and group level and l

earn to communicate confidently with others

Set and track goals and create new habits in an environment that creates both success and failure

Practice and instill compassion in your daily mindset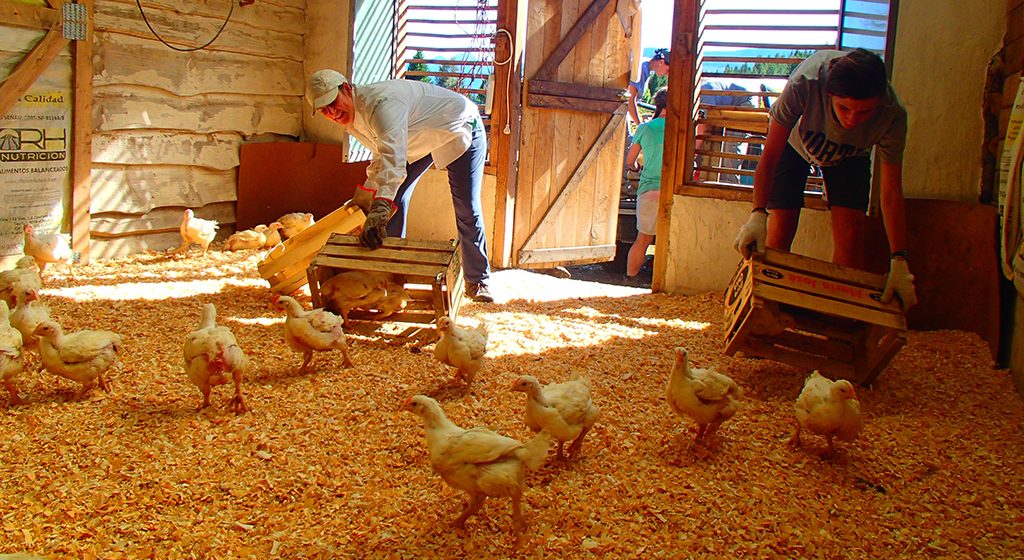 As you learn through the wilderness, you realize what you are made of and how to translate what you learned to life after an expedition. Walk away a stronger, more resilient person, having achieved more than you thought possible.
This is all great, but how do I pay for a Gap Year?
A good option you might not be aware of is a 529 plan. If you're not familiar, it is an education tuition plan that is both tax-free on savings and investments. It is the most popular savings vehicle for college, grad school and medical school. Students wanting to attend Outward Bound with assistance from their 529 or most other College Savings Plan may do so. Thanks to Outward Bound's partnership with Western State Colorado University, we can accept 529 College Savings Plan through their Extended Studies program and anyone can register—you do not have to be a current Western State Colorado University student. Registration is easy and takes only a few days to process. And, as a result, you will earn academic credit for your Outward Bound course.
You can learn more about receiving academic credit or using a 529 Savings Plan on an upcoming Outward Bound course here. Also check out our blog post about how to use your 529 plan.
We understand that the time and money put into a Semester course is an investment. Outward Bound is a 501(c)(3) non-profit organization. Our courses are run at cost and we are committed to making our programs accessible for everyone. Thanks to generous donations from alumni, parents, corporations, foundations and others, Outward Bound's network of regional schools provides financial aid and scholarships to more than 6,000 students each year. Students in potential need for financial assistance can learn more and apply for scholarships, and you can learn more about that here.
Go and don't look back!
You deserve the time and space to figure out what you want to do in life. And we're here to help! We have an excellent team of Admissions Advisors who can help you find the right course that fits your goals, schedule and finances. Call us at 866-467-7651 or you can contact us here.
Start your search online for Outward Bound Semester courses here.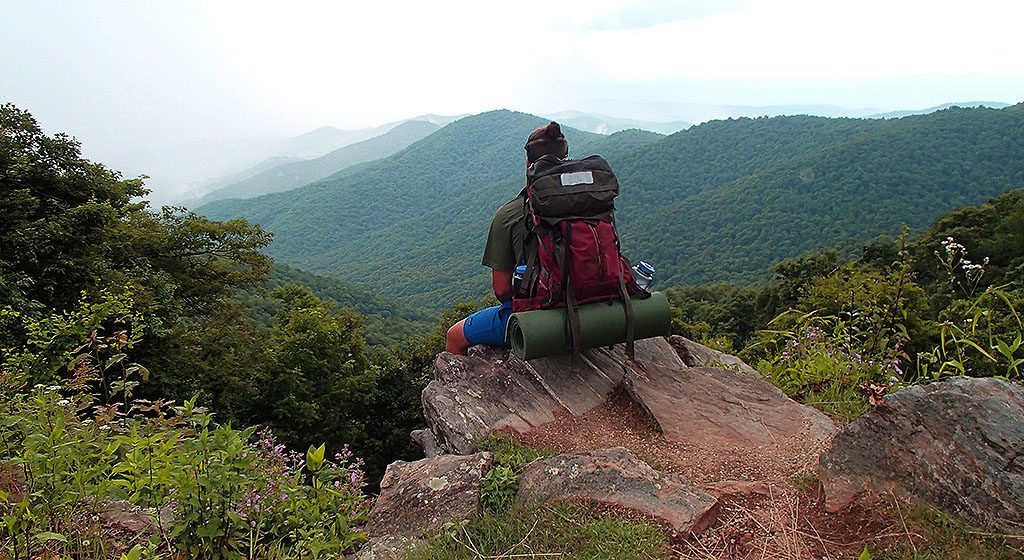 —
Sources: American Gap Year Association, National Alumni Survey, 2015
About the Author
Trevor McKee embodies and models the spirit of Outward Bound every day. As a three-time alumni, Instructor since 2009, and Course Advisor for the Northwest Outward Bound School, Trevor has served many sides of the school. He can often be found volunteering and says he doesn't feel fulfilled without incorporating service into his life. Trevor also believes in making Inclusion and Diversity a reality in his community. He co-produces the Queer Adventure Storytelling series in Portland, Oregon. Trevor credits his pivotal experiences as a student for giving him the tenacity to pursue his dream of hiking from Mexico to Canada twice. He believes every person should have the opportunity to challenge themselves on an Outward Bound Course to realize they are capable of more than they ever thought possible.