Being an Outward Bound student is significantly different than that of instructing. As a student, you're living the experience, not sure how it will unfold. As an Instructor, you're holding intentional space for change, having put lots of planning and curriculum design in place, with specific goals for what you'd like to have happen. Of course, these goals morph based on who your students turn out to be, the weather and a myriad of other unexpected variables of the expedition. During even the most powerful moments of a course, as an Instructor, you can't be in it fully; you must remain outside of it, facilitate and be aware of what might happen next.
So how do you get to be an Instructor? There's no one way to do it, and the strength of our Instructors is that they come from many backgrounds and instruct at different points in their careers. Here are a few ways that you can work toward becoming an Instructor.
Wilderness First Responder Certification
You'll need a Wilderness First Responder certification. There are several well-known organizations across the country that offer courses resulting in certification. These courses hone your survival skills in addition to walking you through both common and hopefully rare medical emergencies in the backcountry. Getting certified and keeping your certification current is an investment, and it will show potential employers you're serious about a career in outdoor education. A valid CPR certification is also usually required.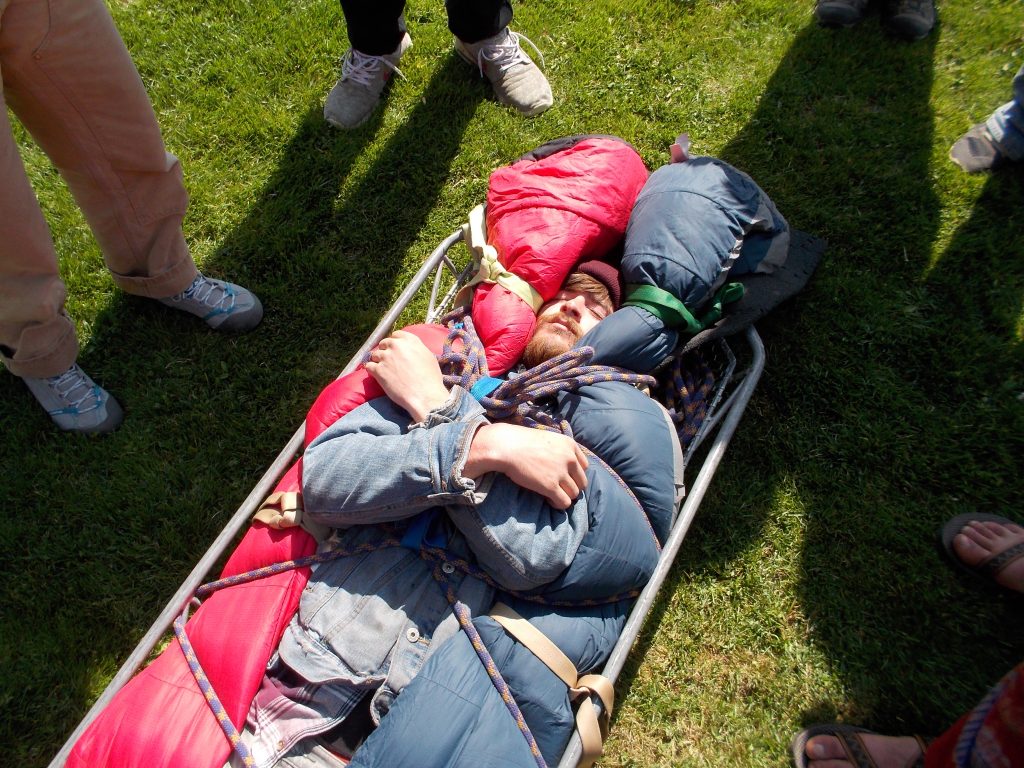 Other Technical Certifications
Depending on the course areas and bases you're most interested in, there may be other technical skill certifications that can highlight your outdoor experience, such as lifeguarding, rock climbing Instructor, canoeing instructing or Leave No Trace Instructor. If your Outward Bound course introduced you to new outdoor pursuits, you may be able to find a class or an outing club in your area to build your skills further before undertaking a credential test. We offer Outdoor Educator courses for those looking to accomplish both #1 and #2. These courses typically include a wilderness medicine certification completed at the base camp, as well as extensive expedition travel in multiple elements.
Volunteer or Intern
One of the best ways to find out what instructing for Outward Bound is like is to volunteer or intern at one of our base camps. We love to have former students come back, and there's always work to be done. As an intern myself, I learned all of the ins and outs of packing out food and gear, running the high ropes course and rock climbing sites, and supporting the Personal Challenge Event—a culmination of all the lessons and skills learned on a course. When I began instructing, my background knowledge allowed me to focus on new challenges without worrying about details around the base camp. While interning or volunteering is also a financial investment, it can be one of the best ways to build relationships with staff and to get a taste for what working for Outward Bound is really like.
Teaching Experience
Because Outward Bound Instructors are educators in an outside classroom, most of us come to Outward Bound with some teaching experience. Teaching experience ranges from classroom educators, who provide us with valuable curriculum design experience, to those who have worked with at-risk youth and understand some of the challenges and behaviors they carry. Many of us also worked previously at summer camps, guide services and seasonal outdoor education facilities, gaining trip planning experience and skills working with a broad range of people. Some of us have undertaken long expeditions ourselves, and some of us are Outward Bound alumni.
There'll never be another experience like that of yours as a student. That said, instructing comes with its own unique and heart-wrenchingly beautiful rewards. You'll witness moments of awakening in your students beyond what you can imagine. Your students will be inspiring people who will teach you about yourself and the world. You'll get paid to travel in some of the world's most beautiful places. You'll experience thunder, hail, double rainbows and chilly summer nights under full moons.
Having been a student yourself is an extraordinary asset to bring to your instructing. It'll allow you empathy in difficult moments as you remember how you felt on day one of your course. Sharing stories from your own experience with your students can be a powerful tool to build connections. It'll help them see that they're part of a long legacy of Outward Bound.
About the Author
Renee Igo was an Outward Bound student at age 15, and has been instructing wilderness expeditions for the Voyageur Outward Bound School for the past eight years. When not instructing, she holds a variety of other teaching positions and raises sheep in Maine.