You've made your big decision. You've chosen to embark on an Outward Bound expedition. Congrats. Now, get ready.
You've considered dozens of exciting destinations across the United States. You've debated between kayaking, canoeing, backpacking, sailing, rafting, canyoneering, mountaineering and rock climbing. You've convinced your parents that you're ready for an outdoor adventure that's more than just a summer camp. Your paperwork is done. Your tuition is paid. And now you wait. You watch the days tick by until the sun is on your face; until your expedition has begun.
But don't wait. Get ready. Outward Bound expeditions are physically demanding; so while your course start may be months away, the time to start preparing is now. Below are some important tips to begin preparing yourself for one of the greatest adventures of your life and to help you get the very most out of your Outward Bound experience. You'll find that planning pays off as you start out on your expedition on the right foot from day one.
Get Physically Fit
On an Outward Bound course, you'll be pushing your physical and mental limits. Students who arrive on course in good physical shape can go further, do more, and more fully explore the depth of their true potential. So, what does "physically fit" mean? Start out by getting active at least four times a week. Jog around the neighborhood for 25 minutes – and gradually work up to 45 minutes or an hour and fifteen. Walk a few miles with a backpack on – and throw a bunch of water bottles or heavy books in it. Start a squat contest with your best friends or a push-up contest with your little brother. The key here is that your physical activity be regular and vigorous. Get your heart rate up. Sweat. Get the air moving through your lungs. When you are on the trail, with a backpack full of gear and a team of crewmates behind you, your lungs (and heart and muscles) will be grateful you put in the training. 
Check out the blog: How To Get in Shape for Your Outdoor Adventure for more tips.
Practice Good Self-Care
During an Outward Bound course, students are encouraged to be proactive about taking good care of themselves. This means drinking plenty of water, wearing sunscreen, washing hands before every meal, and carefully monitoring their well-being. At home, you can start good self-care habits early. Start by drinking plenty of water. Carry a reusable water bottle and challenge yourself to drink and re-fill it 3-4 times throughout the day. You can add citrus or fruit to the water to add some flavor– and keep up the hydration motivation. Find a sunscreen that you like – and get used to putting it on every single morning, re-applying in sunny situations, and carrying it with you for easy access. Be careful and consistent about washing your hands– even at home. Clean hands will be especially important in the wilderness when you're helping prepare food for the group. Also, get in tune with the way you feel. How do you feel when you go to bed at 3 AM versus 10 PM? How about when you don't get enough water or when you forget to put on sunscreen? Once you arrive on course, you'll be well-hydrated, well-rested, and armed with good habits to keep you happy and healthy on course.
For more outdoor hygiene tips, check out this blog: 10 Tips to Stay Clean in the Outdoors
For an Instructor's tips on self-care, read here: How to Practice Self-Care from an Outdoor Educator
Outward Bound provides MOST of your gear, but shop for your personal items.
Your course advisor will provide you with information on gear that will be provided by Outward Bound as well as a comprehensive list of what you'll need to bring with you. These lists are created specifically for the geographical area you'll be traveling in – and for the activities you'll be doing during your course. You may already have a few items on the list, but you'll likely need to find some new gear, too. Get it on your parents' calendar. Arrange a trip to an outdoor store like REI or EMS.  Go bargain-hunting at a secondhand sports equipment store or an army navy store. Wherever you go, bring your list, pay attention to the details, and ask plenty of questions to ensure you are getting the right stuff. If you plan to order gear online, leave plenty of time for shipping, returns and exchanges, and shipping again. With the right equipment, you'll be comfortable, well-prepared and ready for anything on your Outward Bound outdoor adventure.
Check out these additional resource guides:
New or Used? Your Guide to Buying Outdoor Gear
30+ Outdoor Apps, Groups, Classes and Resources Every Outdoorist Should Utilize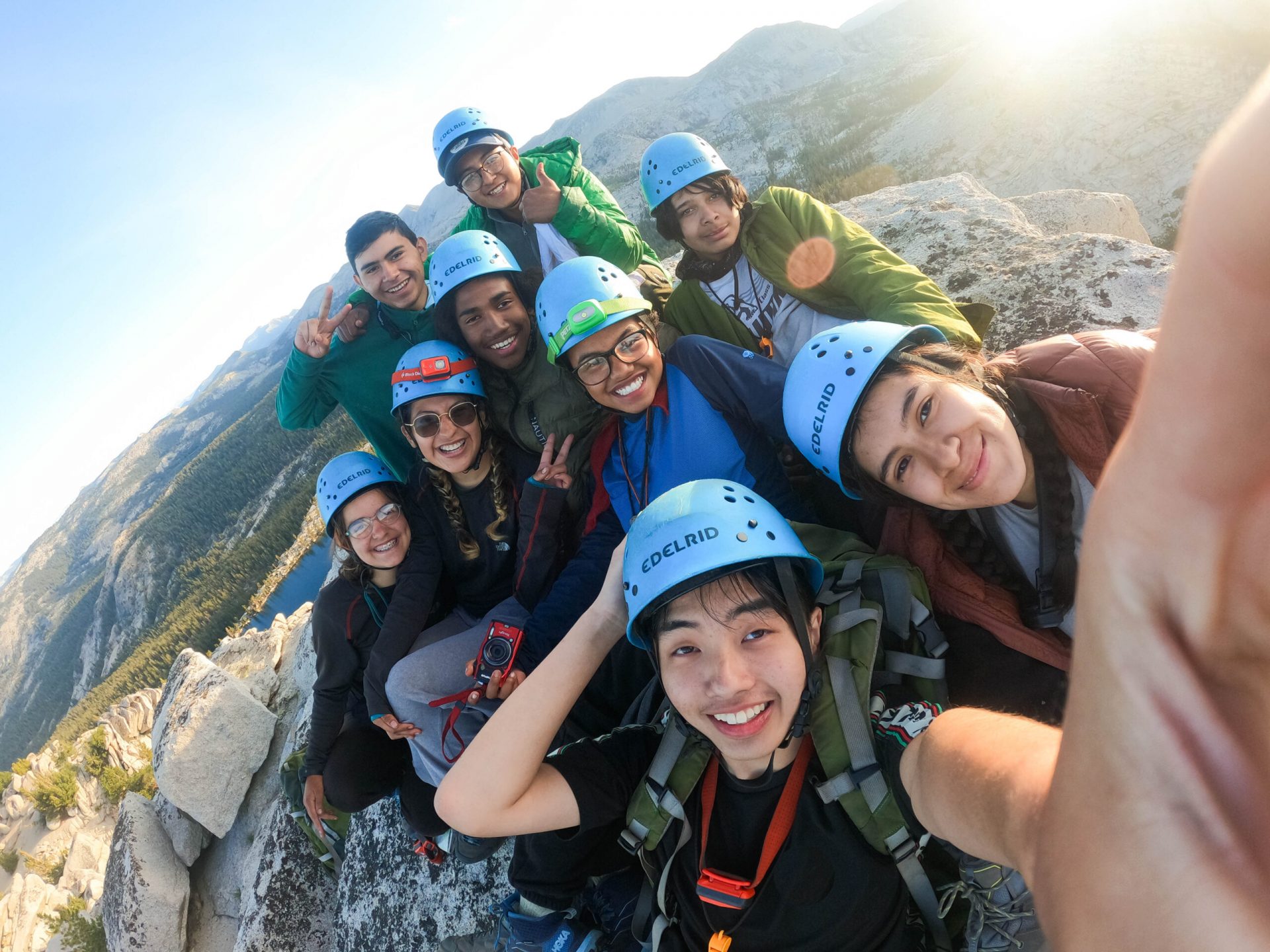 Buy the Right Shoes
Your course advisor will advise you on exactly what kind of shoes you should bring. Though they likely won't name a brand, they will be specific about things like ankle support and degree of waterproofing. When it comes time to purchase your shoes, pay careful attention–the guidelines have been selected just for your course area and expedition style.
Get Organized
During an Outward Bound course, you'll share your time and space with a group of peers. Though you'll often carry your own clothing and personal items, you'll also be responsible for group items. And you certainly don't want to be the person who loses the peanut butter! At home, figure out how you can improve your organization skills. Are you always losing your flip-flops and leaving your sweatshirt next door? Now is the time to develop a good system for keeping track of all of your items. With a good system, and an awareness of where all of your stuff is, you'll be in a much better position to find your rain jacket before the downpour begins.
Keep reading: How to Pack a Backpack
Break in Your Boots
They may not be a fashion statement, but they will be on your feet for the majority of your expedition, dependent on your course type. So you'll want to break them in. The more hours they are on your feet, the more they'll mold to your particular toes, heels, ankles and arches, and the more comfortable you'll be. Wear your boots to school. Wear them around the park. Walk around the mall in them. Take a tour of downtown in your boots. No matter what you are doing, you should be wearing your boots! Blisters can be real challenge – and a challenge that can literally stop you in your tracks if you haven't broken in your footwear. Avoid them by breaking in your boots. This is an easy one.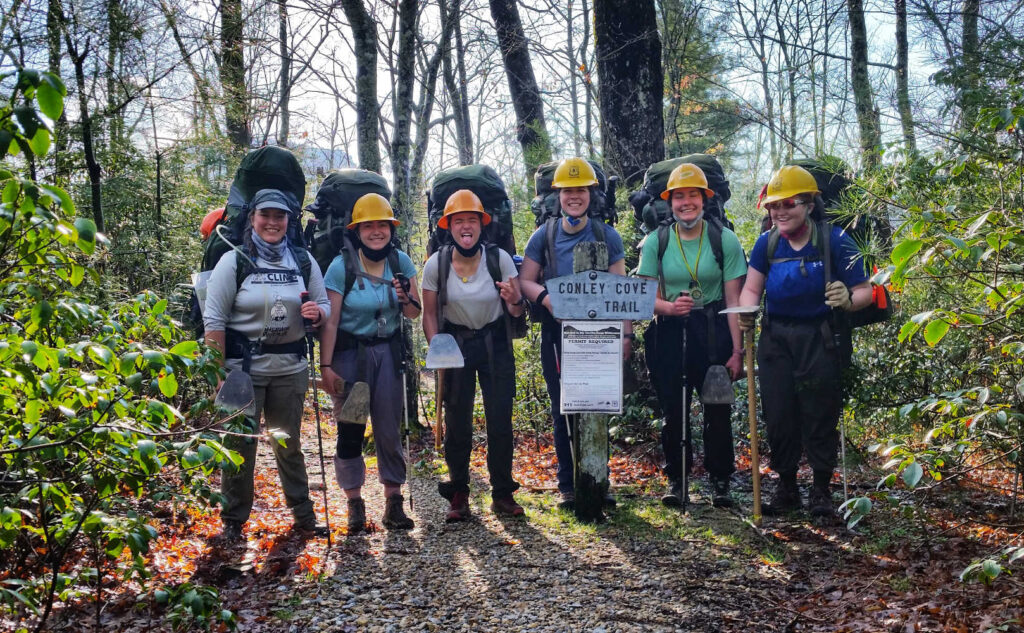 Do Some Research
In a few short months, you'll find yourself in a brand new landscape. Before you get there, find out as much as you can about where you're going. Are there any cool geologic formations you should be on the lookout for? Are there petroglyphs in the area? Learning about the plants in the area is not only fun – it might also be useful when you're out with your crew. And when the birds wake you up at dawn with their unique songs, you can be the one to identify which bird is the earliest riser. Learn the names of the mountains, rivers and coastlines of your course area. Take a look at some maps to start orienting yourself. Though you might not be an expert, it can be enriching to have knowledge about the area's history, geography and natural features. This will be your first taste of the outdoor education that's to come during your Outward Bound course.
Keep reading: What to Expect on an Outward Bound Expedition: The Natural Environment
Keep an Open Mind.
In a few short months, you'll be in a brand-new situation, surrounded by crewmates you've never met, and guided by Instructors – not parents. This will be an experience to remember. And you might never be the same afterwards! Though your expedition will most certainly be rewarding, it will also be challenging. On an Outward Bound trip, your most valuable asset is an open mind.  The more willing you are to accept and adapt to a variety of circumstances, the more likely you are to enjoy your experience. Start applying an open mind far before your course begins. Think about how you might approach a pesky little sister with an open mind. Think about how opening your mind might help with English homework or a difficult coach or teacher. If you start now, you'll be primed for learning – and laughing – when you arrive on course.
Have Fun
Half of the fun of going on any trip is the anticipation of it all! Keep a calendar and cross off the days as they approach. Start a countdown clock! You're about to embark on the adventure of a lifetime. And you've done an excellent job getting ready for this moment. Now it's time to put all of your preparations to the test – get out there – and enjoy the great outdoors. And remember, this is going to be fun. Check the to-do's off your list, relax and enjoy!
Did you know that 'fun' is an important part of learning? Check it out here. 
If you haven't yet signed up for a course, you are missing the first step! A life-changing outdoor adventure awaits you. To find the extreme and wonderful place that's right for you, go to www.outwardbound.org or call 866.467.7651 to speak with an admissions advisor today.